Updated March 21, 2023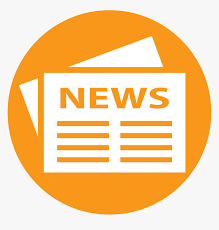 Tax Document Update: If you did not receive your 1099-K or if you need an Expense Report for 2022, please do so via the HelpDesk by visiting ycdrivers.com/contact. Do not come to the office to pick up any documents. We will only re-issue these documents via e-mail.
---
Grants Funding: The Department of For-Hire Vehicles welcomes for-hire companies, drivers, and innovators whom are eligible to apply for grant programs designed to enhance the DC transportation experience for all DC residents, drivers, and visitors alike.  The Department of For-Hire Vehicles is offering grant funding to fulfill the regulatory responsibility to support the economic viability of the for-hire industry and to enhance customer choice. DFHV is subjected to regulatory requirements and amendments, the DFHV is authorized to provided grants to owners of licensed taxicabs legally operating and incorporated in the District for purposes outlined in D.C. Official Code § 50-301.20 (b) (1).  Read more about the newest grant opportunities here.
---
Introducing ConnectorCard: The ConnectorCard program is an income-based cost-share program funded by the Department of Aging and Community Living (DACL) and managed by Yellow Cab Co. of DC Inc. The program operates through a Visa branded debit card which you will be able to use for a variety of ground transportation services.  The card cannot be used for air travel and any other goods or services. Learn more about this program by checking out our website connector-card.com.
---
Pay Online With Credit Card:  Instead of paying for their weekly dues online with an ACH debit from a single account, drivers now have the option to pay with the debit or credit card of their choice every time.  Visit this link for access to this new payment portal.  
---
DFHV Online Services: Please take advantage of DFHV online services including the Online Business Portal to submit License Applications, One Stop Vehicle Registrations, and Vehicle Case Management. Online services save you time and allow you to access services from the safety of your home. And if you need further assistance you may call (202) 645-7300 or use the chat feature on the website. Visit the Online Business Portal
---
The Transportation Alliance 'Media Watch': With TTA's 'Media Watch', a source that compiles the most relevant articles in transportation news, drivers will be able to stay up to date on the latest happenings in the industry. View news articles updated daily here.
---
Taxicab ADA Brochure Frequently Asked Questions on Taxi PDF version: This brochure outlines in question and answer format taxicab companies' responsibilities under the ADA and is geared toward managers and owners.