Updated November 27, 2023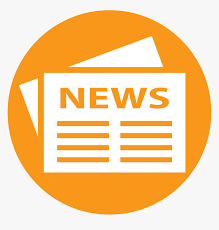 Vehicle Age Waiver Notice and Guide: Taxicab operators who have vehicles that are less than twelve (12) model years old may complete an application to waive the ten-year vehicle retirement age and 300,000 maximum mileage requirements until December 31, 2024. Learn more about this Administrative Issuance.
BEFORE Coming to DFHV Client Services: 
Check if your vehicles require a waiver;

 
Vehicles must have active registration and:

 

are 10 years or older (but under 12 years) (model years 2012 and 2013)

 

or have over 300,000 miles (but less than 350,000 miles) 

 
If your vehicle meets the requirements above, you can apply for a waiver by following the steps below:  
Secure a 

150 point vehicle ASE Certified Inspection Certificate

 

 

Fill out the online form to schedule an appointment with DFHV at:

 dfhv.my.site.com/company/s/dfhv-vehicle-age-waiver-request


 If you are unable to complete the online form you may visit DFHV Client Services in-person to complete the form.
Inspection Appointments are available: Mondays and Tuesdays 9-12 pm
and 1-2 pm only
(once you have scheduled your appointment, you will receive an email confirmation) 
You will need to 

bring your proof of insurance, registration, inspection certificate, and all documentation needed for One Stop

 

 
Reminder: Due to the construction, there is limited parking available. Please follow instructions in your email confirmation when you schedule your appointment. 
For your appointment at DFHV Client Services 
Arrive on time for your appointment and park close to the DFHV building as much as possible. Walk to the front door to meet DFHV staff for the inspection. DFHV staff will give instructions on where to go for the inspection.

 

After inspection is completed, go to the DFHV Client Services to complete the waiver application.

 

Expect to pay a $50 processing fee by credit card or debit card only.

 
Department of Motor Vehicles 
Go to DMV to complete One Stop process

 

Ensure you bring your approved DFHV One Stop with you to DMV to complete the process 

 
---
Important Update: Minimum Android Support Version Changing to 8:
As part of our commitment to providing you with the best possible user experience and ensuring the security and stability of our driver app, we're increasing the minimum Android support version to Android 8. This change is necessary to take advantage of the latest technological advancements, security updates, and SDK improvements. Ultimately, it allows iCabbi to deliver a more reliable and faster experience to your drivers. Here's what you need to do:
If you are currently using an Android device running a version earlier than Android 8, we recommend that they upgrade to a more recent device to avoid any disruptions after April 1st, 2024. This action should be initiated now to give your drivers forewarning and to avoid business disruption.
This notice is a minimum support notice but iCabbi recommends drivers use a device that runs Android 12+ for the most optimised experience. Any driver that needs to upgrade should be encouraged to update to the latest version of Android where possible.
---
Driver Reminder: How to perform a multi-stop trip
---
DFHV Will Impound Taxis Operating Without Approved DTS Meter: District law mandates that all taxis have working digital meters. This includes accepting digital forms of payment such as credit cards. DFHV is increasing enforcement of this requirement and will impound taxis caught refusing credit card payments or operating without an approved digital meter. Taxi drivers must use an approved meter for each passenger trip. Each trip from the past 24 hours must appear in the trip history (trip manifest) in your DTS meter.
---
Reminder: WAV drivers that receive a discount on dispatch fees must reach a threshold of at least 25% WAV trips. Failing to reach that threshold will result in the forfeit of the dispatch discount. 
---
Transportation Services Outreach Event: On July 12, DFHV organized a transportation services outreach event for older adults at Abrams Hall Senior Facility with the Washington Metropolitan Area Transit Authority (WMATA) and representatives from Ward 4 Councilmember Janeese Lewis-George's office. Located on the newly developed former Walter Reed Campus, the facility serves seniors who live in the area.The event focused on informing residents on the various transportation options that qualifying seniors may be able to access. These include DFHV programs and programs run by sister agencies such as WMATA and the Department of Aging and Community Living (DACL).
Around 20 residents attended the event, voicing concerns about costs, after hours services, wait times, and eligibility. This provided participating agencies with insight on how the transportation programs engage with senior communities.DFHV looks forward to future partnerships with sister agencies to both provide services and inform the public on transportation options. Some of the programs highlighted at the event include:
Transport DC is a DFHV program and alternative service for MetroAccess customers that provides taxi rides to and from any location within DC borders. Customers can take up to 10 one-way trips (five round trips) each month for $7 per ride. Transport DC operates 24/7. In order to be eligible, customers must be registered with MetroAccess. Learn more here.
DC Neighborhood Connect is another DFHV program that operates as an on-demand shared-ride shuttle for all. It operates within three service areas and costs $3 per ride. Learn more at dcneighborhoodconnect.com.
VetsRide is a partnership between DFHV and the Mayor's Office of Veterans Affairs (MOVA) that provides free rides for Veterans in DC seeking educational, health, employment, food distribution, or housing services.
To qualify, veterans must have an annual income of less than $45,000 or be recently unemployed. To register, call MOVA at 202-724-4010.
MetroAccess is a WMATA program and shared-ride, door-to-door, paratransit service for people whose disability prevents them from using a bus or rail. For more information, visit the Metro Access about page or call 301-562-5360 (TTY: 301-588-7535).
Senior SmarTrip DC One Card is another WMATA program that provides discounted senior fares on Metrobus and Metrorail for citizens 65 and older. For more information, visit the DC One card about page or call 202-727-6030.
Senior MedExpress is a DACL program that provides eligible DC residents, 60 and older, with a certified medical condition free round-trip transportation. For more information, visit dcyellowcab.com or call 202-724-5626.
ConnectorCard Program is another DACL program that provides qualified adults, 60 and older, with a debit card that can be used for ground transportation services. For more information, visit connector-card.com or call 202-420-7534.
---
Application for the DFHV Wheelchair Accessible Vehicle (WAV) Repair Pilot program is now available for WAV taxicab: This program provides eligible owners and operators with maintenance support. Applicants seeking to apply for the grant program will find the program requirements on DFHV's webpage (dfhv.dc.gov/grants). The application deadline is August 18, 2023, EST. To set up an appointment, email Charles Lindsay, DFHV Account Manager and WAV Repair Pilot Project Lead at [email protected].
---
Vision Zero Training: Effective July 1, 2023, all for hire license (new/renewal) applicants will be required to complete the Vision Zero training program. For more information, please contact DFHV Client Services division at 202-645-7300 or [email protected].
---
Enforcement Reminders:
- License plates must be visible. Do not cover your license plate with any cover that obstructs the plate. Vehicles with obstructed tags are subject to a $50 fine.
- All taxis must accept credit cards and electronic payments. Customers who are told they can only pay in cash may file complaints with DFHV. Drivers who do not accept electronic payments are subject to fines of $100. Additionally, all taxi drivers must be using their meters. If a driver is not using their meter or their meter is not working correctly, they can be fined $500. Signs asking for cash only are also prohibited.
---
Next Fare DC Fare Map Shows Where to Find Customers: DFHV has launched a website where for-hire drivers can find the most customers. Next Fare DC uses historical trip data to show a heat map of where the most pick-ups have been at a given time of day. You can explore the data by changing the timeframe and use the hand wave button to show live taxi pickups in the last five minutes. Check it out at NextFareDC.com.
Grants Funding: The Department of For-Hire Vehicles welcomes for-hire companies, drivers, and innovators whom are eligible to apply for grant programs designed to enhance the DC transportation experience for all DC residents, drivers, and visitors alike.  The Department of For-Hire Vehicles is offering grant funding to fulfill the regulatory responsibility to support the economic viability of the for-hire industry and to enhance customer choice. DFHV is subjected to regulatory requirements and amendments, the DFHV is authorized to provided grants to owners of licensed taxicabs legally operating and incorporated in the District for purposes outlined in D.C. Official Code § 50-301.20 (b) (1).  Read more about the newest grant opportunities here.
---
Introducing ConnectorCard: The ConnectorCard program is an income-based cost-share program funded by the Department of Aging and Community Living (DACL) and managed by Yellow Cab Co. of DC Inc. The program operates through a Visa branded debit card which you will be able to use for a variety of ground transportation services.  The card cannot be used for air travel and any other goods or services. Learn more about this program by checking out our website connector-card.com.
---
Pay Online With Credit Card:  Instead of paying for their weekly dues online with an ACH debit from a single account, drivers now have the option to pay with the debit or credit card of their choice every time.  Visit this link for access to this new payment portal.  
---
DFHV Online Services: Please take advantage of DFHV online services including the Online Business Portal to submit License Applications, One Stop Vehicle Registrations, and Vehicle Case Management. Online services save you time and allow you to access services from the safety of your home. And if you need further assistance you may call (202) 645-7300 or use the chat feature on the website. Visit the Online Business Portal
---
The Transportation Alliance 'Media Watch': With TTA's 'Media Watch', a source that compiles the most relevant articles in transportation news, drivers will be able to stay up to date on the latest happenings in the industry. View news articles updated daily here.
---
Taxicab ADA Brochure Frequently Asked Questions on Taxi PDF version: This brochure outlines in question and answer format taxicab companies' responsibilities under the ADA and is geared toward managers and owners.