Updated January 6, 2021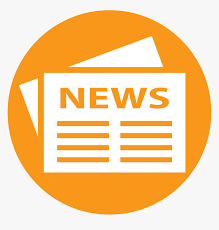 Traffic Advisory: Between January 5th to January 7th, 2021, political demonstrations are scheduled to occur in DC. There will be parking restrictions & potential street closures that motorists should take into consideration. Release: http://bit.ly/2L7NpfB  
---
The Transportation Alliance 'Media Watch': With TTA's 'Media Watch', a source that compiles the most relevant articles in transportation news, drivers will be able to stay up to date on the latest happenings in the industry. View news articles updated January 6, 2020 here.
---
Mayor Bowser Provides Coronavirus Update, 1/5/21
---
Reminder.. Update The DFHV On Renewed Licenses: Recently, several drivers have experienced temporary shut-downs due to the DFHV having incomplete driver records. To prevent future shut-downs, drivers are encouraged the contact the DFHV each time they renew their Face ID, Driver's Licenses, Vehicle Registration or Vehicle Inspection.
---
Special Permit for Presidential Inauguration: The DFHV will grant Special Permits to for-hire vehicles operators to allow transporting of passengers within the District during the upcoming 59th Presidential Inauguration. Special Permits are required only for vehicles of licensed operators not currently regulated by DFHV. Read the DFHV announcement here.
---
New DFHV Rules Allow Taxis to Operate Longer: The DFHV is announcing implementation of rulemaking that extends the vehicle retirement age for taxis from 8 to 10 years, and allows taxicabs to stay on the road with a maximum odometer mileage of 300,000 rather than 315,000 miles. Both changes are addressing the industry's economic challenges under the coronavirus (COVID-19) pandemic by allowing vehicles to operate longer, thus providing more opportunities for taxi drivers to increase earnings. Read the DFHV announcement here.
---
DFHV Update: Due to the impact of the COVID-19 pandemic and the current operating status of the District, DFHV has suspended the collection of fees for all licenses and permits. To accommodate the industry, all Face ID holders scheduled to expire between March 1 and December 31, 2020 have been extended until March 1, 2021.
---
Here are the latest editions of DFHV Newsletters November 2020 here.
---
Proposed NYC Bill Looks To Establish Universal App for Yellow Taxis, Uber: New York City's taxicab industry may get a boost if a proposed bill gets a green light from the City Council. The legislation would require the city's Taxi and Limousine Commission to establish a "universal e-hail app" to let riders order from a single app any for-hire vehicle — including taxis and cars that normally drive for Uber or Lyft. Read the New York Times article here.
---
Pandemic Pushes NYC Cabbies to the Brink: While some businesses have adapted to virus restrictions, the yellow cab industry is especially suffering. In September, an average of 3,257 yellow cabs and 575 green cabs operated each day, according to city data. In both cases, that was about 70 percent lower than in September 2019. Read the New York Times article here.
---
Online Prepaid Trips: WE ARE ROLLING OUT PREPAID TRIPS ONLINE. THE FIXED FARE HAS BEEN PRE-CALCULATED USING GOOGLE MILES X MILEAGE RATE, DISPATCH FEE, DROP RATE AND AN ADJUSTMENT FOR WAIT TIME. THE CUSTOMER WILL PREPAY BY CARD WHEN BOOKING AND THE TRIP WILL BE SENT TO DRIVERS AS A FIXED FARE ACCOUNT "PREPAY WEB". ALL DRIVERS ARE CURRENTLY DESIGNATED TO RECEIVE THESE TRIPS. DRIVERS WISHING TO OPT OUT CAN TEXT "OPT-OUT PREPAY" TO 202-544 1212. IF PASSENGERS CANCEL OR NO-SHOW AFTER THE TRIP IS DISPATCHED THEY WILL BE CHARGED THE FULL FEE. DRIVERS WILL RECEIVE FULL PAYMENT LESS THE 2.65% CC FEE FOR PREPAID TRIPS.
---
Proper Use of Car Free Lanes: The District Department of Transportation (DDOT) is implementing Car Free Lanes in several of the District's busiest transit corridors. Signage, pavement markings, and red paint will designate the lanes as bus only; the list of current and planned Car Free Lanes is below. As of October 16, 2020, taxis and private for-hire vehicles (such as Uber, Lyft, Via) are prohibited from traveling in and performing pickup and drop-off services from within the Car Free lane.
The exception is for taxis and private for-hire vehicles servicing a customer with a disability. People with disabilities include Transport DC users, other customers who use wheelchairs, walkers or another mobility device, or have mobility limitations. Otherwise, private for-hire vehicles are prohibited from driving, stopping, or standing in these shared bus and bicycle lanes. For-hire vehicles are only allowed to enter a Car Free Lane to make a turn at an intersection or driveway, as permitted by signage. The fine for unauthorized vehicles driving in a Car Free Lane is $200.
As of October 2020, DDOT has installed or is constructing Car Free Lanes in the following corridors:
· H/I Street NW roughly between Pennsylvania Avenue NW and 13th Street NW
· Georgia Avenue NW between Florida Avenue NW and Barry Place NW
· Martin Luther King, Jr. Avenue SE between W Street SE to St. Elizabeth's East Campus
· 14th Street NW between Euclid Street NW and Newton Street NW
· M Street SE between Half Street SE and 10th Street SE (under construction)
· 16th Street NW between H Street NW and Arkansas Avenue NW (construction start expected December 2020)
---
Taxi Bubble Inventory: Yellow Cab is currently out of Taxi Bubble PPEs. Please note that PPEs are mandatory per DFHV mandate to Chapter 6 (Taxicab Parts and Equipment) of Title 31 (Taxicabs and Public Vehicles For Hire) of the District of Columbia Municipal Regulations (DCMR). If you are in need of a PPE, you can purchase one at Bass & Treble (2040 West Virginia Avenue NE, WDC 20002).
---
New Yellow Cab Smartphone App: We have rolled out the newest version of our smartphone app for customers. Customers have began to download and use the app in the short time we have had it available. While this doesn't change any procedures for drivers, we encourage download and become familiar with the app. http://bit.ly/2fAjvx1
---
DC State of Emergency Extended Through December 31st, Remains in Phase 2: Read the WUSA9 article here. Check out the Mayor Bowser's October 5th Situational Update here.
---
DFHV Online Services: The DFHV is pleased to announce various driver services can now be processed online.
Face ID (For-Hire License); new applicants and renewals
One Stop Vehicle Registration; new and renewals and vehicle changes
Digital Dispatch Service Providers
New customers can use this form to request a new Face ID through the online portal.
Existing drivers and companies should use this form to apply for an account to access the online portal. If you already have an account, please login to your portal to proceed. For any questions about this exciting expansion of online services contact DFHV Client Services Department at DFHV.ClientServices@dc.gov or (202) 645-7300.
---
No Paper Vouchers – Yellow Cab drivers should not be collecting paper vouchers during the COVID-19 crisis. This measure has been put in place for the safety of all passengers, drivers and Yellow Cab staff members. Yellow Cab will ensure that all drivers are paid for all account trips . If you are missing a payment for a account job, please e-mail contact@dcyellowcab.com with the trip information.
---
SMS Payment Instruction: The SMS payment option is now available on all driver consoles (tablets). SMS pay can be used as a backup or in lieu of the Verifone system or as the customer's preferred payment method especially during these times.
Press SMS Pay on the driver console
If it is a Street-Hail trip, enter customer's mobile telephone number.
If it is a dispatch trip and the customer used their cell number to book the ride the number will automatically populate
Press DONE then the SEND button. The customer will then receive a text message with a link to enter their credit card information.
Once that is completed, the driver will receive the completed payment information on their tablet. Please note that passengers will not be able to add a tip at the end.
If customer would like to add a tip, go to EXTRAS and add tip before entering their mobile phone number.
---
Electronic Receipt: Customers can request electronic receipts from the Verifone back seat device. After selecting a payment option, customers will see an eReicept by Curb button option and can enter their mobile phone number and press ENTER to receive a text message with a link to the the eReceipt. Customers can still request a printed but we should promote the electronic receipt option to show them the technology advancements at Yellow Cab.
---
Easter Seals Taxicab Operator Guide: This pocket guide covers driver responsibilities for serving passengers under the ADA, disability etiquette, mobility aids, assisting customers with service animals, and passenger responsibilities.
---
Taxicab ADA Brochure Frequently Asked Questions on Taxi PDF version: This brochure outlines in question and answer format taxicab companies' responsibilities under the ADA and is geared toward managers and owners.