Updated September 18, 2020
---
Grant Funding: The DFHV is offering grant funding to fulfill the regulatory responsibility to support the economic viability of the vehicle-for-hire industry and to enhance customer choice.
Current opportunities include:
Notice of Grant Funding-FY21 Centralized Dispatch for Wheelchair Accessible Vehicle Taxis Under Transport DC – Applicants seeking to apply for a DFHV grant will need to create a profile in ZoomGrants, DFHV will only accept online submissions: Apply on ZoomGrants The application is due on Monday, September 21st.
---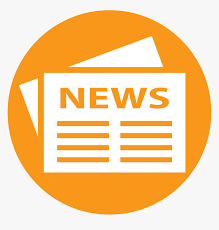 DFHV Expands Online Services: The DFHV is pleased to announce various driver services can now be processed online.
Face ID (For-Hire License); new applicants and renewals
One Stop Vehicle Registration; new and renewals and vehicle changes
Digital Dispatch Service Providers
New customers can use this form to request a new Face ID through the online portal.
Existing drivers and companies should use this form to apply for an account to access the online portal. If you already have an account, please login to your portal to proceed. For any questions about this exciting expansion of online services contact DFHV Client Services Department at DFHV.ClientServices@dc.gov or (202) 645-7300.
---
State of Emergency Extended: D.C. Mayor Bowser said she will extend the city's state of emergency for at least several more months as the region continues to respond to the COVID-19 crisis. At a press conference on Wednesday, Bowser said the state or emergency will likely be extended through early October.
The state of emergency was set to expire on July 24. After a string of several days without a death, D.C. reported three additional COVID-19 related deaths on Wednesday.
---
DFHV Document Extensions: As of June 24, DFHV Client Services is by appointment only. You can apply for or renew a Face ID, renew Company Operating Authority, submit One Stop Vehicle Registration, or submit a DTS Application. Please go to DFHV.dc.gov/appointment to schedule an appointment. The DFHV is scheduling appointments on Monday – Friday, 8:30 AM to 4:30 PM. Call (202) 645-7300 or email dfhv.clientservices@dc.gov for further information.
---
DMV Document Extensions: The DC DMV has extended the expiration date for all documents expiring March 1, 2020 through the duration of the public health emergency, including driver licenses, ID cards, vehicle registrations, inspections, ticket payments and ticket adjudication responses, until 45 days after the health emergency concludes. All driver licenses, vehicle registrations, and vehicle inspections scheduled to expire have been granted a waiver without penalty until DMV reopens at full operating capacity.
---
T2R Expansion: DFHV is expanding the program parameters for T2R as part of evolving needs in the COVID-19 public emergency. The parameters are outlined below with the new requirements in italics and noted. Please keep in mind that many of the requirements – such as grocery, pharmacies, medical appointment trips – will continue as before.
Allowable trip purposes include:
Allowable trip purposes include: To and from grocery stores, to and from pharmacies, to and from Metro stations citywide, trips for essential workers to and from their workplaces (Keep in mind this includes Home Aides who may be traveling to and from a residential address).
Service is available citywide.
Trips are within DC only. Trips to Virginia and Maryland are not allowed.
Trip reimbursement rate has increased from $15 to $20 per trip (all trips will be paid at $20, regardless of meter fare).
Passenger is responsible for fare beyond $20.
Program hours are extended until 10 pm (Hours of Operation: Mon – Fri, 5:30am – 10:00pm; Sat, 7:00am – 10:00pm; Sun, 8:00am – 10:00pm)
At time of booking, passengers must state the purpose of their trip (e.g. grocery, pharmacy, Metro, or essential healthcare worker), and providers must record and submit each trip's purpose with trip records in the trip log each month
---
Taxi Bubble Installations: Yellow Cab is providing a transparent vinyl shield for FREE to all drivers currently working. The safety shield creates a separation between the driver and passenger without having to construct a separate compartment. Taxi Bubble is one of the approved products by DFHV as PPE (personal protective equipment). DFHV will soon announce that these shields are mandatory to continue working. The shield is simple to install. and you may choose to do it yourself or have it done by an auto shop. Please come to the office for a free shield. Only drivers currently working will get a shield. Please contact Paul Williams at pwilliams@dcyellowcab.com for further information.
---
Transport-DC Pay Increase and Changes: DFHV has upgraded the pay rate for regular trips from $13.50 to $18.50 and WAV trips from $18.50 to $23.50. That rate does not include the customer $5.00 subsidy. They also expanded the program from the 16th to EOM for uses to go to grocery stores and pharmacies in addition to medical appointments.
---
Adjusted Hours And Staffing: During the COVID-19 crisis, Yellow Cab has taken measures to reduce the on site staff. The Call Center and Dispatch functions are working remotely. There is on-site and remote technical assistance Mon – Sat 8:30AM to 4:30PM. The Cashier's office is opened Friday, Saturday and Monday. Driver are urged to got to www.ycdcpay.com to pay dues and get insurance stickers.
---
Passenger and Driver Mask Requirement: The Mayor has signed an order requiring passengers to wear "face coverings" when riding in a taxi or other for-hire vehicles. While we don't have the signed order, the Mayor was clear with her intent today in the press conference, passengers need to wear "face coverings" not necessarily a mask, and a bandana worn properly suffices. Drivers must wear gloves.
---
No Paper Vouchers – Yellow Cab drivers should not be collecting paper vouchers during the COVID-19 crisis. This measure has been put in place for the safety of all passengers, drivers and Yellow Cab staff members. Yellow Cab will ensure that all drivers are paid for all account trips . If you are missing a payment for a account job, please e-mail contact@dcyellowcab.com with the trip information.
---
SMS Payment Instruction: The SMS payment option is now available on all driver consoles (tablets). SMS pay can be used as a backup or in lieu of the Verifone system or as the customer's preferred payment method especially during these times.
Press SMS Pay on the driver console
If it is a Street-Hail trip, enter customer's mobile telephone number.
If it is a dispatch trip and the customer used their cell number to book the ride the number will automatically populate
Press DONE then the SEND button. The customer will then receive a text message with a link to enter their credit card information.
Once that is completed, the driver will receive the completed payment information on their tablet. Please note that passengers will not be able to add a tip at the end.
If customer would like to add a tip, go to EXTRAS and add tip before entering their mobile phone number.
---
Electronic Receipt: Customers can request electronic receipts from the Verifone back seat device. After selecting a payment option, customers will see an eReicept by Curb button option and can enter their mobile phone number and press ENTER to receive a text message with a link to the the eReceipt. Customers can still request a printed but we should promote the electronic receipt option to show them the technology advancements at Yellow Cab.
---
Easter Seals Taxicab Operator Guide: This pocket guide covers driver responsibilities for serving passengers under the ADA, disability etiquette, mobility aids, assisting customers with service animals, and passenger responsibilities.
---
Taxicab ADA Brochure Frequently Asked Questions on Taxi PDF version: This brochure outlines in question and answer format taxicab companies' responsibilities under the ADA and is geared toward managers and owners.
---
Here are the latest editions of DFHV Newsletters July 2020